EVERYTHING THAT YOUR CINEMA NEEDS
Create more revenue by enriching your connection to your moviegoers.
Pack the seats with custom cinema apps, websites and more.
Built for Movie Theater Success
Our immersive, inherently social, mobile and web solutions are designed to help exhibitors sell tickets as early and as frequently as possible.
Elevate the moviegoer experience beyond the big screen
Our visually stunning mobile and web solutions offer moviegoers a beautiful, immersive digital experience before, during and after their cinema visit.
Turbocharge your box office marketing
Having the full overview of every moviegoer's journey helps you effortlessly engage with them on a one-to-one level.
Pack the seats with optimized ticket purchasing
Remove the pains of static ticketing software so your team can focus on what really matters: providing outstanding movie-going experiences.
Showstopping Moviegoer Engagement
know your audience
9/10
Nine out of ten users create a unique profile. This gives you a full overview of your moviegoers' journey.
Engage with your Audience
4x
Our solutions grant you four times more user engagement compared to industry benchmarks for standard ticketing websites and apps.
grow your Audience
89%
89% is the average yearly increase in digital ticket sales you can expect.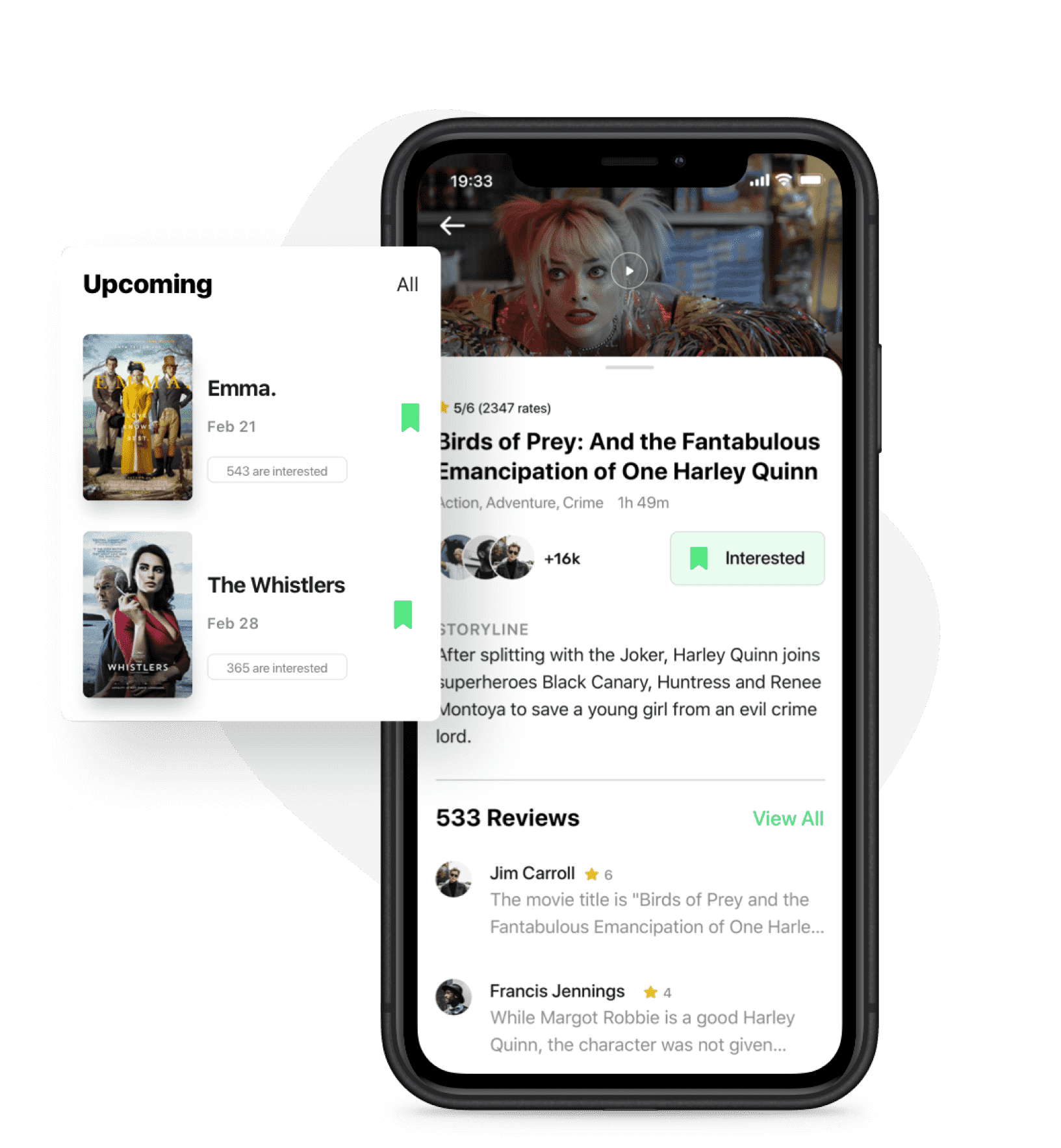 Tailored Customizations & Seamless Integrations
We customize our solutions to your brand and automate all integrations with your existing technology stack.

Ecommerce & merchandising

Table booking & reservations

VOD streaming over DRM

Other third-party services
Get a Free Value Assessment
Book a demo session today and get a free personalized cost assessment and three-year return on investment estimate.
Schedule a meeting